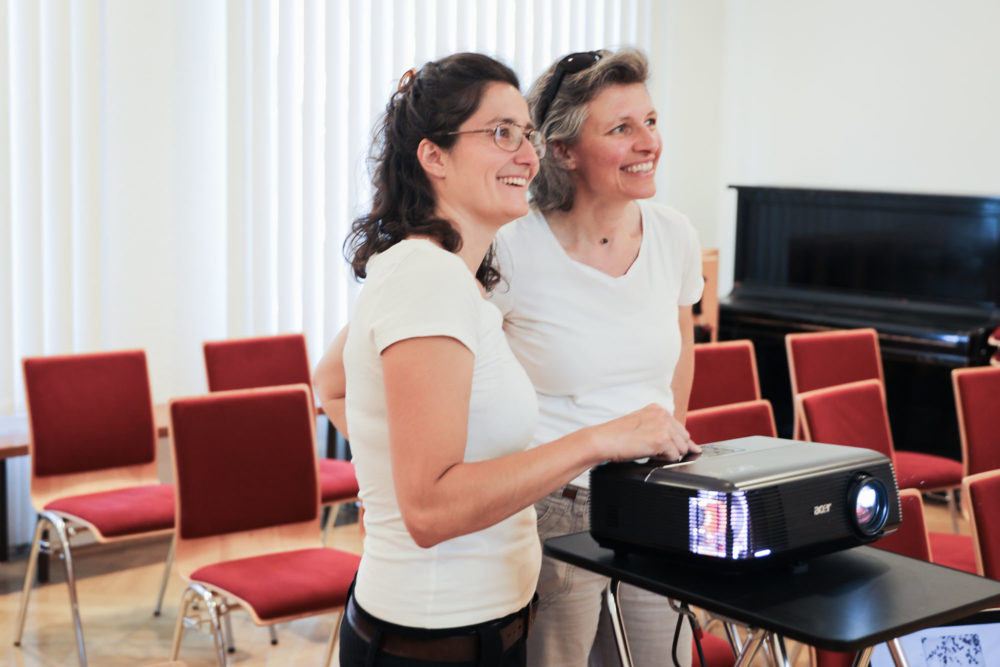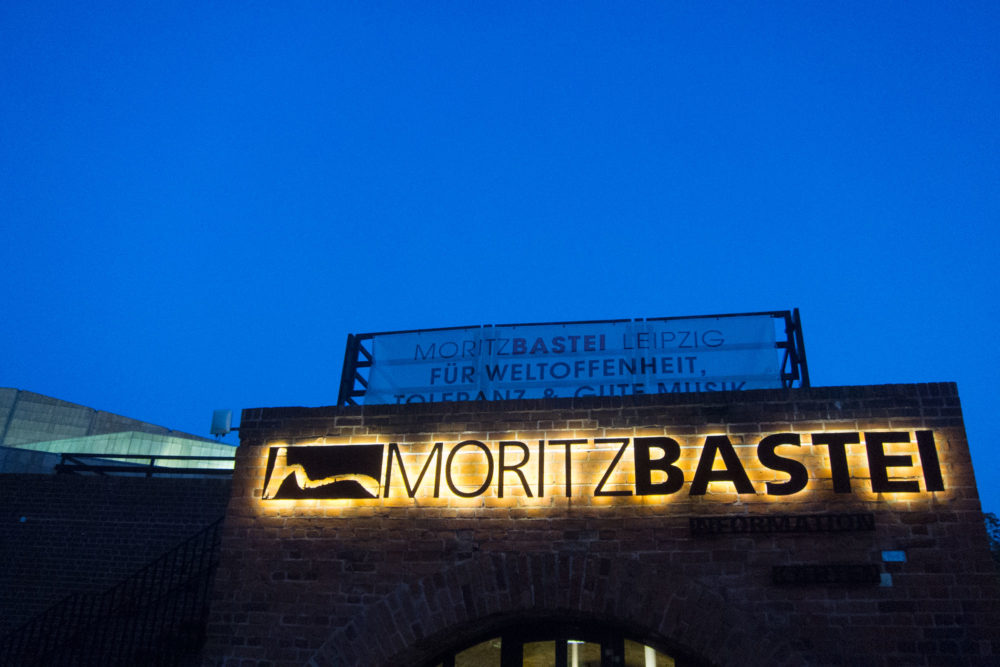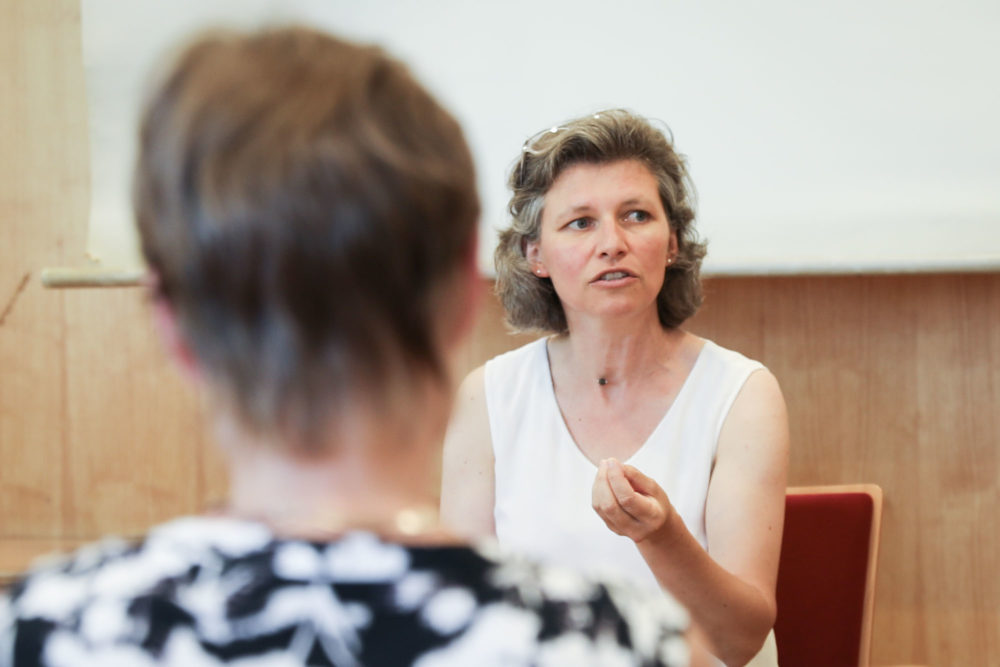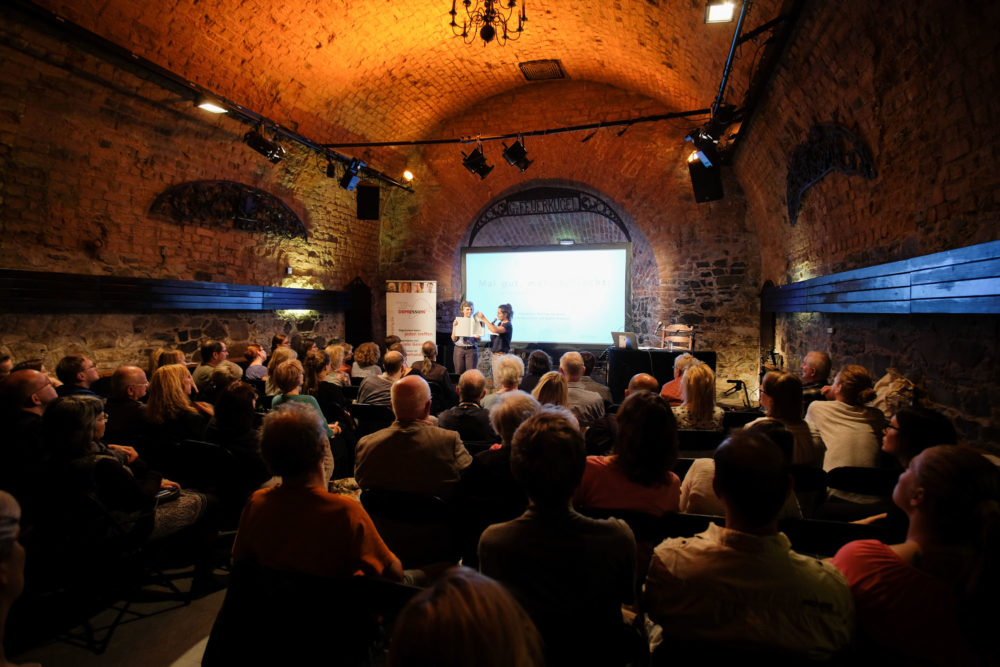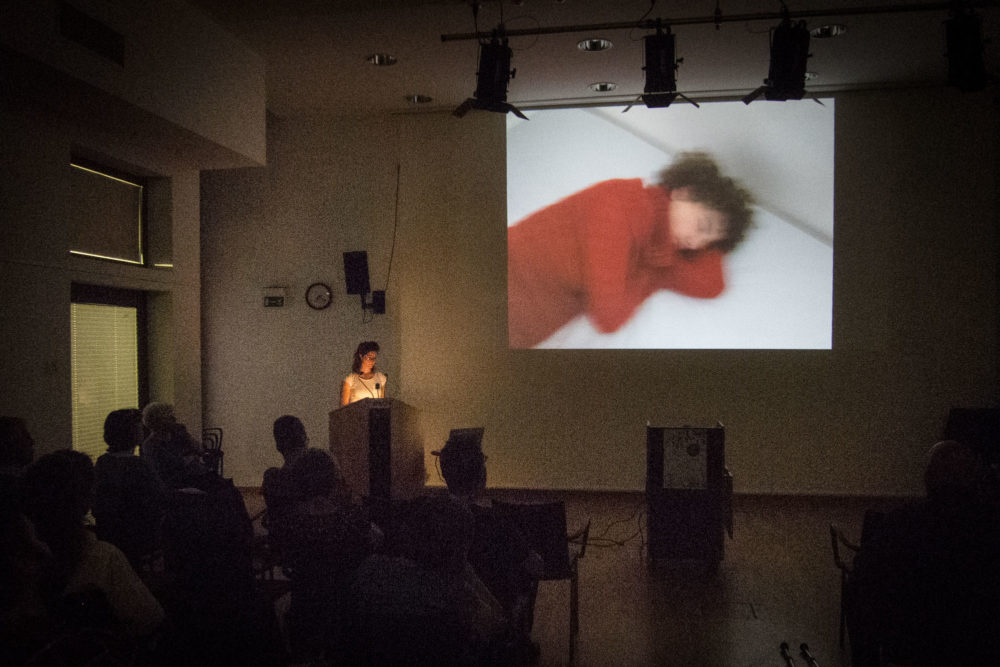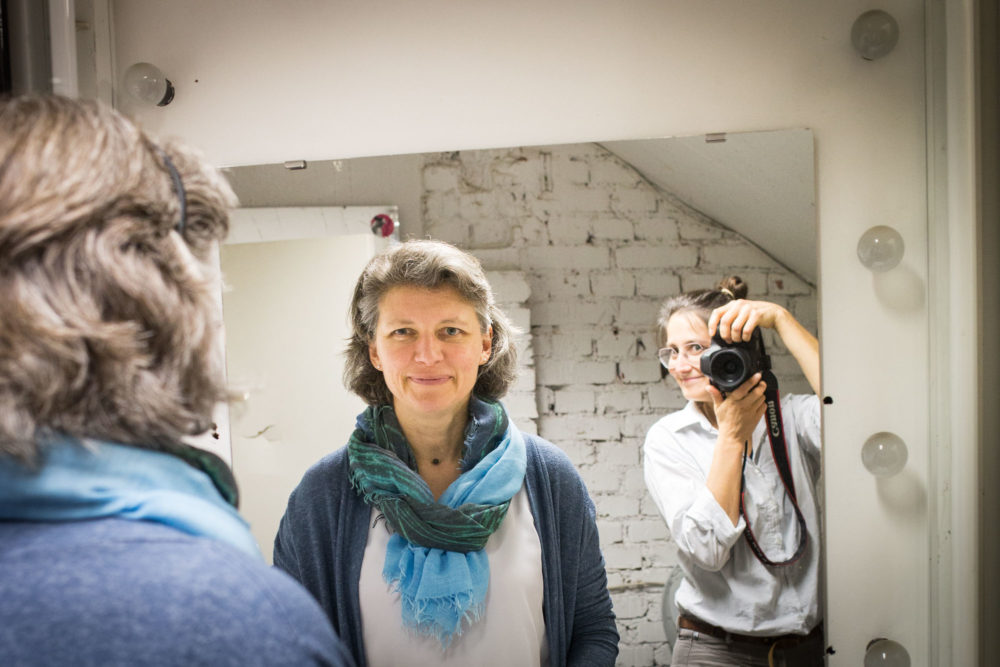 lecture
Lecture and discussion
In 2018 we have been launching a series of presentations under the heading "Mal gut, mehr schlecht" [Some good, more bad]. The photographer Nora Klein and one of the project's participants, Sabine Fröhlich, will use these visual and oral presentations to give an insight into the topic of depression. The presentations are an open invitation to everyone to engage with the subject.
During the 2-hour presentation, Nora Klein will show photographs based on her book "Mal gut, mehr schlecht". These will be complemented by Sabine Fröhlich telling her personal story. Her experience of depression as well as her path towards healing will be the focus of the presentation. We want to showcase this project as a positive example of personal development. After the presentation, listeners will have the opportunity to ask questions and talk about their own experience with depression. Talking about sensitive and touchy subjects, such as suicide, helps to break the silence surrounding these issues and creates a platform for an open and honest conversation. Common experiences like these help people who have experienced depression to feel heard and understood in their struggle. They open up possibilities to talk further about the issues and to take steps that help them find a way out of it.
dates 2020
28th of September 2020, 7 pm, Trigon (Weseler Str.131) in Haltern am See/Germany
29th of September 2020, 7 pm, Trigon (Weseler Str.131) in Haltern am See/Germany
14th of October 2020, 6 pm, Kulturzentrum Hansa48, Hansastraße 48 in Kiel/Germany
25th of October 2020, 5:30 pm and 8 pm, Kunst-und Gewerbeverein Regensburg Germany
31st of October 2020, 7 pm, St. Martinskirche in Hannover/Germany
4th of November 2020, 3 pm, Lorenz-Jaeger-Haus in Olpe/Germany     cancelled
17th of November 2020, 6pm, SOS-Kinderdorf Kleve/Germany    cancelled
18th of November 2020,  Dachstudio der Stadtbibliothek Dinslaken/Germany     cancelled
19th of November 2020, Hermann-Gmeiner-Berufskolleg in Moers/ Germany     cancelled
20th of November 2020, 7 pm, Studiokino Moritzplatz 1, Magdeburg/Germany    cancelled
23rd of November 2020, Göttingen/Germany    cancelled
24th of November 2020, Universität Göttingen/Germany      cancelled
The effects of the Covid 19 crisis also affect our lectures. In close consultation with the respective organizers, we discuss whether our planned dates can take place in the second half of the year. Please feel free to inform yourself on this website at short notice.
dates 2019
11th of April 2019, University Kiel/Germany
06th of June 2019, Landhaus Dresden/Germany
12th of June 2019, library of  Weimar/Germany
13th of June 2019, Bitburg/Germany
14th of June 2019, Volkshochschule Trier/Germany
28th of June 2019, Ev. Gemeindezentrum Brilon/Germany
22nd of September 2019, 5. Deutscher Patientenkongress Depression 2019 in Leipzig/Germany
08th of October 2019, Stadtbibliothek Gera/Germany
09th of October 2019, Lebenshilfe Werkstatt Rastatt/Germany
10th of October 2019, Klinikum Christophsbad Göppingen/Germany
11th of October 2019, Passage 46, Freiburg im Breisgau/Germany
14th of October 2019, Moritzbastei Leipzig/Germany
15th of October 2019, Pavillon der Münch-Ferber-Villa Hof/Germany
17th of October 2019, Chaiselongue der Reselve, Spandauer Str. 48, Siegen/Germany
19th of October 2019, Erfurt/Germany (interne Veranstaltung)
29th of October 2019, Kulturbühne im MöbelMarkt in Bremervörde/Germany
30th of October 2019, Veranstaltungsraum der Zevener Volksbank eG in Zeven/Germany
01st of November 2019, Bad Bederkesa (interne Veranstaltung)
27th of November 2019, Volkshochschule Krefeld/Germany
28th of November 2019, Theater "Gdanska" in Oberhausen/Germany
30th of November 2019, Dorfgemeinschaftshaus Steinbuch, Michelstadt (Odenwald)/Germany
dates 2018
15th of October 2018, Café Nerly Erfurt/Germany
06th of November 2018, Bunker D in Kiel/Germany
Would you like to host a presentation with Nora Klein and Sabine Fröhlich?
Then please contact us:
Nora Klein Fotografie
+49 (0)361 6607532
hallo@malgutmehrschlecht.de
www.malgutmehrschlecht.de
www.noraklein.de
Help us make depression more visible
The event is supported by the Deutsche DepressionsLiga e.V. [German Depression Awareness Society] and the BARMER Self-Help Fund.