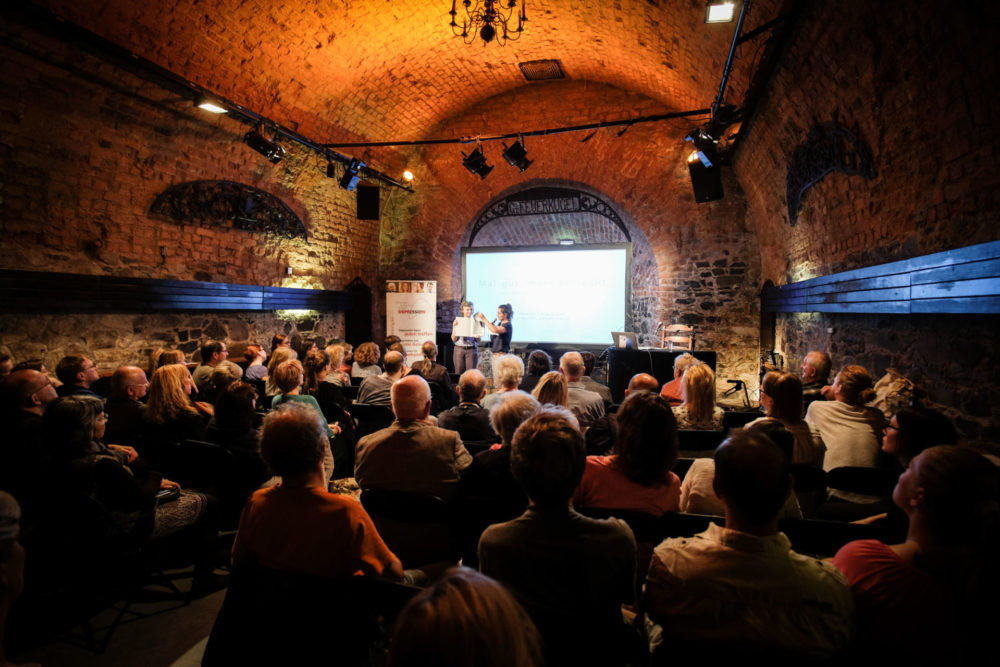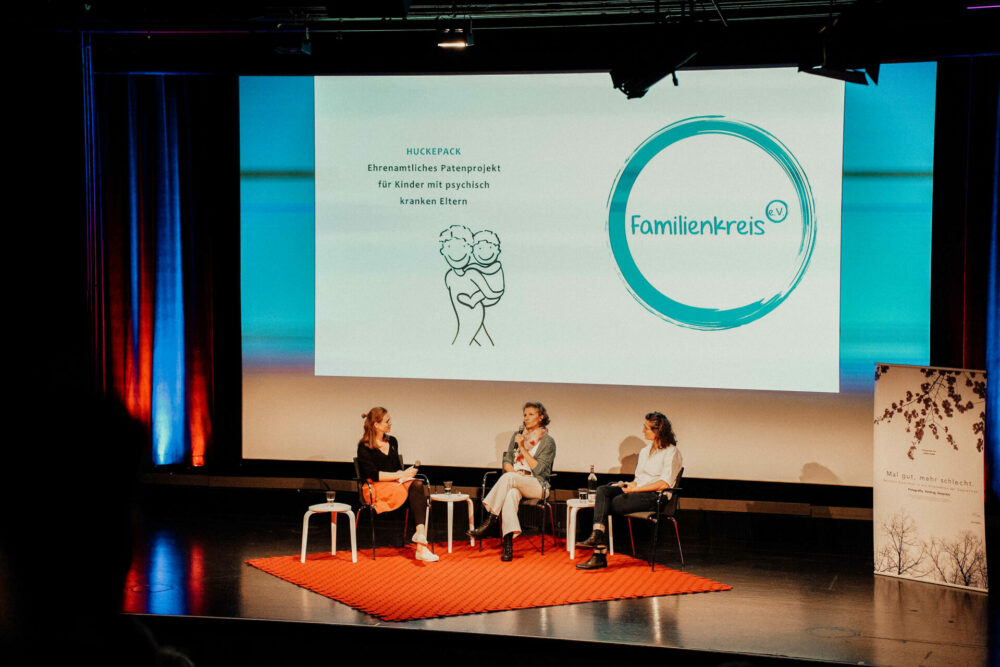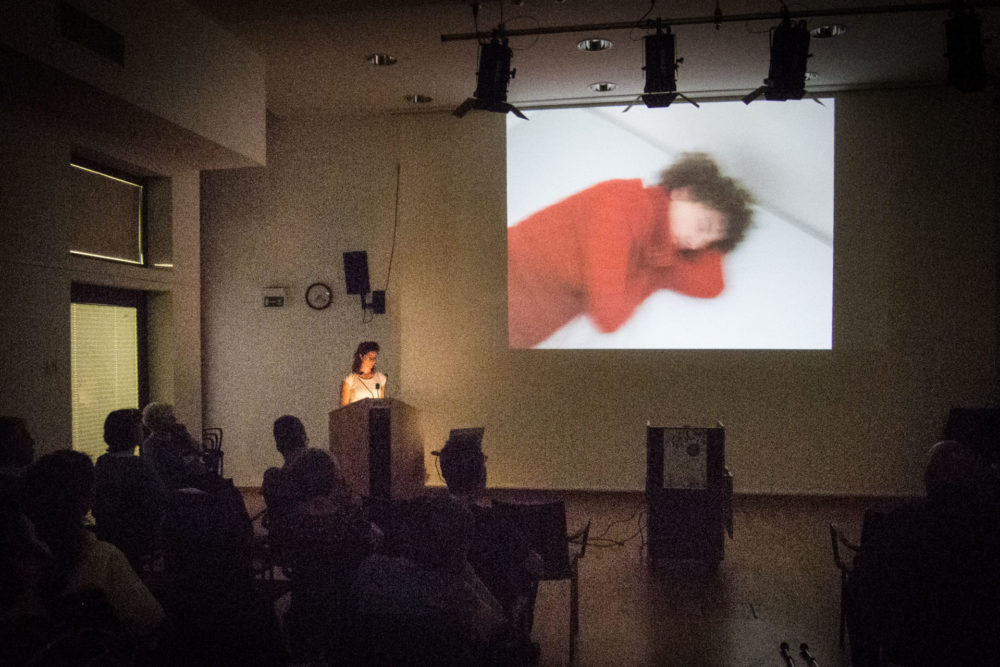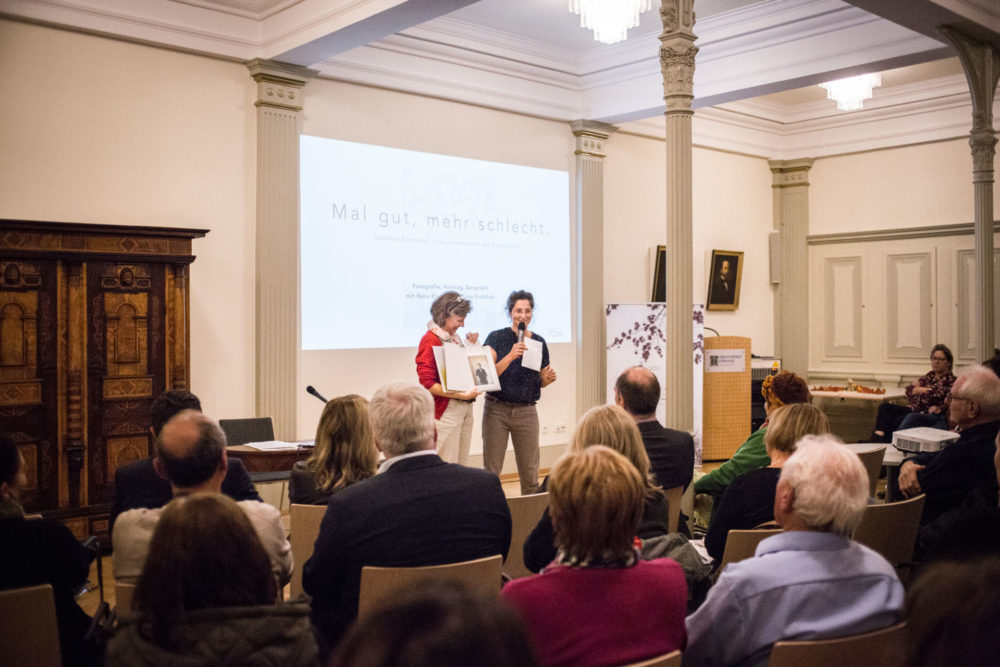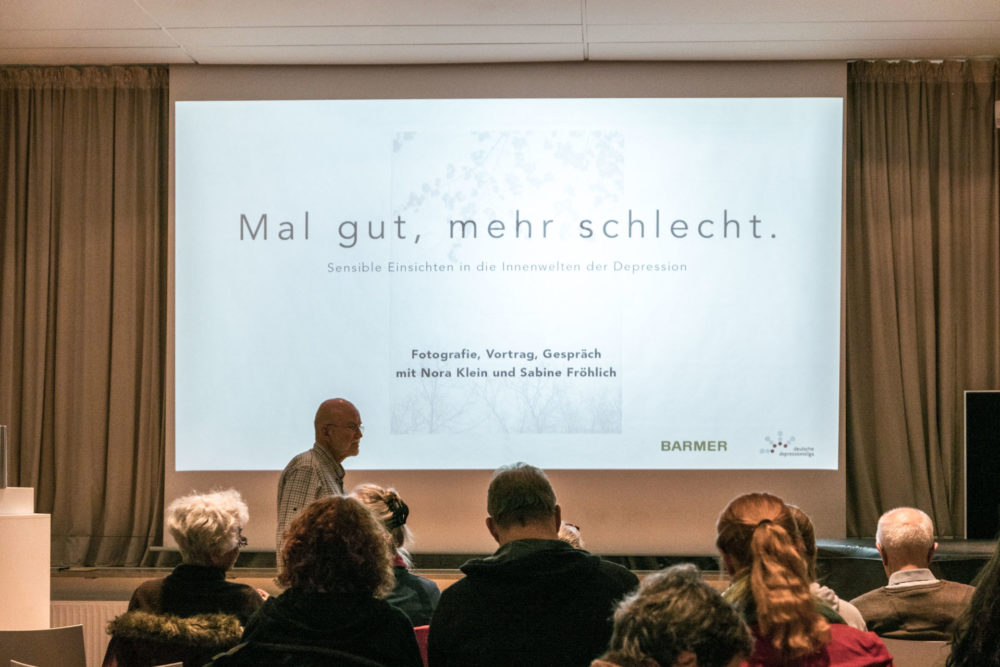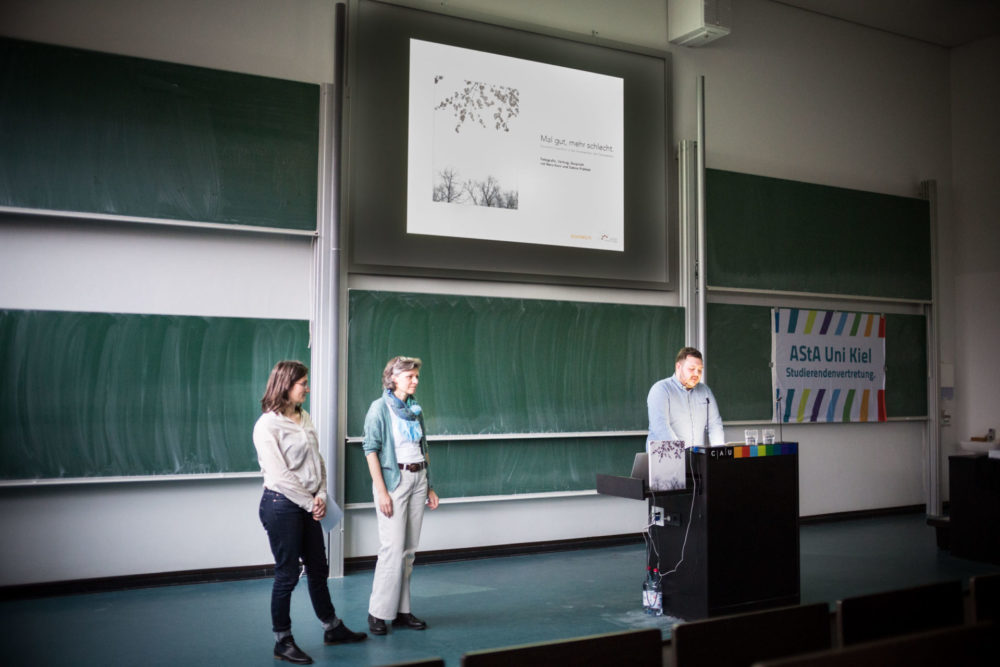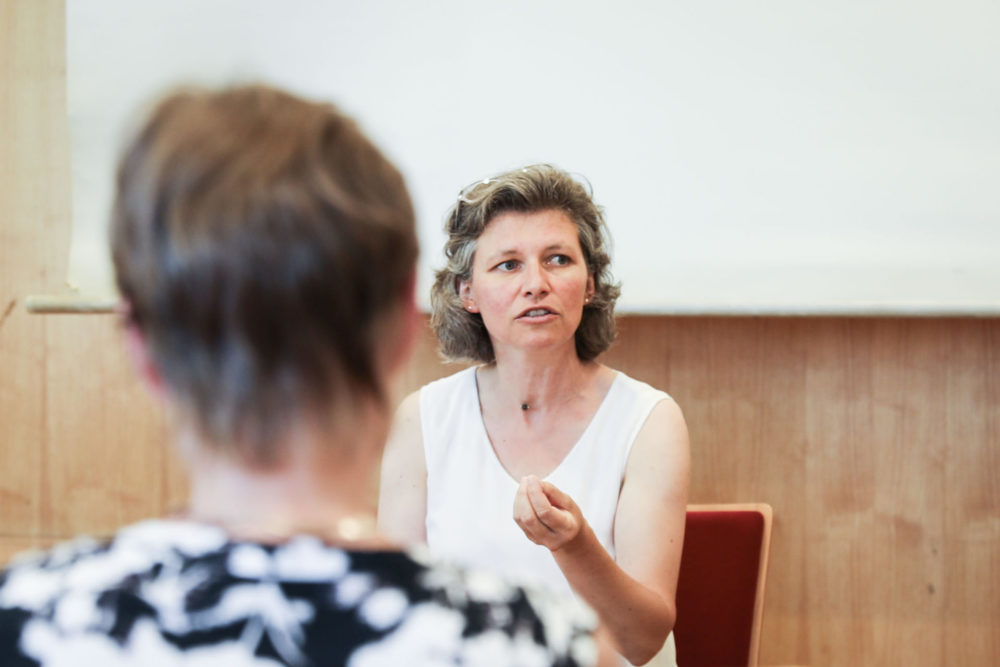 Lecture
Lecture and discussion
The series of lectures "Some good, more bad." started in 2018.
While working on the book project, Nora Klein met Sabine Fröhlich. Having experienced depression, Sabine Fröhlich became a project participant and describes her own life story in the photo book published in 2017.
Now both women are traveling through Germany with the project and providing insights into the clinical picture of depression.
"The presentation of the pictures in a darkened room, in complete silence, without comment and in peace, creates an atmosphere, a pull that one cannot escape, that lets one sense the experience of depression. An impressive power of artistic photography."
Extract from the guest book from June 12th, 2019
In an approximately two-hour event based on the book, Nora Klein shows photographs from her project in a visual presentation. These are supplemented by Sabine Fröhlich's personal experience report. Her experiences with depression and her path towards healing are the special focus of the event. The joint project work is shown as a positive example of personal development. The subsequent discussion enables people from the audience to ask questions or describe their own experiences. Naming sensitive topics such as suicidality breaks taboos and can serve to get into conversation with each other. Through this communal experience, a feeling of understanding and being understood can develop for people experiencing depression. This can be a door opener for further discussions or necessary steps.
Nora Klein and Sabine Fröhlich make an invisible disease visible. For everyone who wants to understand depression better – through pictures and words.
"Congratulations to Ms. Fröhlich for her extraordinary courage to speak so openly about her suffering and so give hope to others."
Extract from the guest book from April 11, 2019
Are you interested in organizing an event?
Please do not hesitate to contact us:
Nora Klein Fotografie
+49 (0)361 6607532
hallo@malgutmehrschlecht.de
www.malgutmehrschlecht.de
www.noraklein.de
Help us make the depression visible.
The event is supported by the Deutsche DepressionsLiga e.V. and the BARMER self-help support.